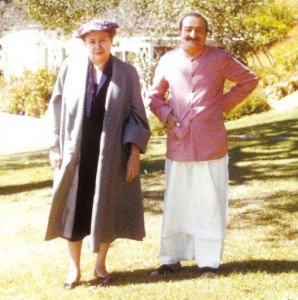 To Ivy Duce and Francis Brabazon, Baba stated in private:
So again we meet. It was to be so.
Now you both listen very carefully, because for the first time I am taking personal interest in Sufism. I am very serious about the reoriented Sufism, and we must be so honest as to have its result appearing all over the world.
There are three things that always hinder Truth.
First is temptation. Very, very few persons can overcome temptation – temptation of money, fame, power, lust and leadership are disastrous, very binding, and very few escape it.
Second, vagueness about things;
And third, dishonesty.
So the first point is, you must carry out my instructions faithfully, as if your very life depended on it…
–www.lordmeher.org, p3814